Best Burgers in Minneapolis and St Paul According to the Tribune and Press
News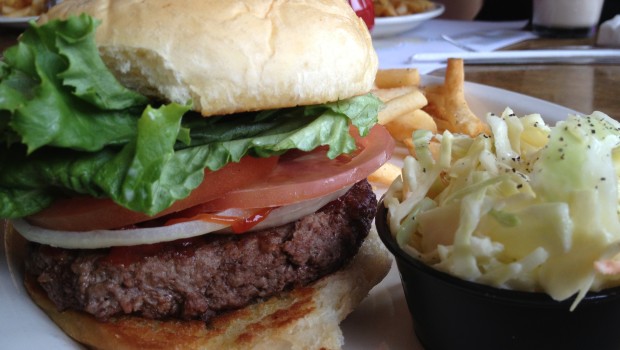 Published on December 30th, 2013 | by John
0
What do the local papers think about the best burgers in the Twin Cities?
As we wind down 2013 and reflect on the year we can easily say its been a good year for burgers. With that said it is always an opportunity to get opinions on the top burgers in town. The following are two links to top burgers in the Twin Cities by the respective newspapers from each opposing cities separated by the great Mississippi river.
The Minneapolis based Star Tribune's top burgers holds a few surprises such as Wise Acre Eatery and the Sample Room.
Its counterpart to the East – St Paul Pioneer Press Best Burgers includes some great traditional spots but also some new contenders such as the Strip Club in East St Paul and The Happy Gnome. They also did a good job breaking down burgers into fun categories such as Cult and Power Lunch Burgers. Needless to say they also included burger joints from both Minneapolis and St Paul.
Please check them out, I think both did a terrific job identifying some of the better know burgers in town but also some new finds.