Downtown Minneapolis Loses Amazing Cheesburger, MOA gains Leading Burger Chain
News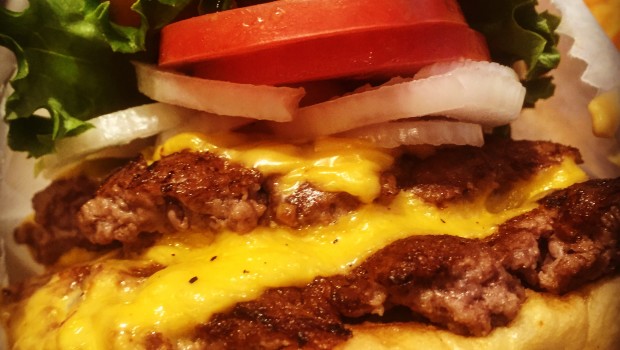 Published on June 29th, 2016 | by John
0
It was tough news to hear that Il Foro closed its doors in late May for unknown reasons. For those of you not familiar with Il Foro, the new Italian restaurant burst onto burger junkies radars last year with its exquisite Burger 2.0. As one of our top burgers of 2015 the 2.0 was only on the lunch menu at this high-end Italian eatery. Chef Joe Rolle's Burger 2.0 was aptly named as his previous stint at Parlour/Borough delivered what is also widely known as the extraordinary double cheeseburger – The Parlor Burger. Taking an already world-class burger and improving upon it took a lot of guts and skill. Whatever the case may be for Il Foro, we only hope that there's a Burger 3.0 on the horizon for Chef Rolle. We will gladly order a few.
So while we lamented the passing of Burger 2.0 we received much awaited news of Shake Shack's grand opening at the Mall of America (MOA). I'm not a big fan of the mall but having teenage daughters I'm occasionally suckered into last-minute shopping trips.
New York-based Shack Shack has taken both Wall Street and fast-casual restaurants by storm in 2015. First by going public in a very successful IPO and then branching out to the West Coast. Thanks to their expansion, we now have our first Shake Shack.
If you're looking for a top-end fast-food burger you can't do much better than Shake Shack unless you happen to be at In-n-Out Burger. My previous Shake Shack burger was last summer in New York so I was eager to try them out on another father-daughter shopping excursion. However this time I had bargaining power. 'If we have to go to MOA then we're having dinner at Shake Shack,' I explained to my precocious 13-year-old daughter. With a small sigh and sarcastic, 'Ok dad,' we were off to the mall of 10,000 shops.
I had the double Shake Shack Burger – two patties with cheese, lettuce, tomato, onion and ShackSauce. The patties were cooked through but still flavorful and juicy – key for a decent fast-food burger.
Overall a pretty respectable burger for the price. Make sure you have a shake. The shakes at Shake Shack are top-notch so if you want the whole experience order one to share. The fries are crinkle-cut yet forgettable. A bit on the pricey side too based on the small serving size. If you're a fry person you can do a while lot better, even at the mall.
Fast-food or fast casual doesn't mean cheap though. You can still expect to pay a bit over $10.00 for a meal. We had three burgers, two orders of fries, one soft drink and one shake which cost us just over $34. 
The burgers at Shake Shack won't change your life so don't buy into all of the hype. But, it's a damn fine burger and if you're stuck at the mall you might as well make the best of it.