Would You Eat a Black Burger?
News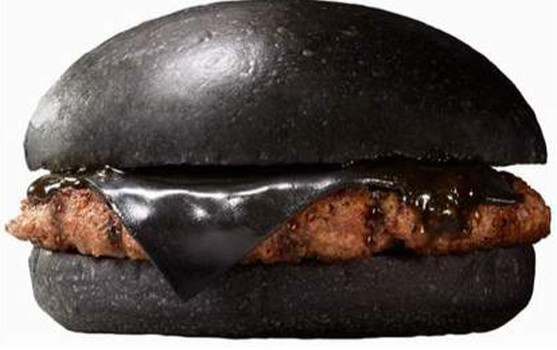 Published on September 10th, 2014 | by John
0
Black Burger Should Be Named Un-Appetizing Burger!
Black can be a pretty cool color when done right. The little black dress, a black Porsche, black tie. You get it. Black is often associated with sophistication and cool but when it comes to food – UGH!
I make a point of not writing or discussing the top 3 burger chains but this latest fiasco from Burger King has forced me to break my silence.
Burger King Japan decided to release the Kuro Burger AKA the 'Black Burger.'  It includes black buns and black cheese. These are made using squid ink which is popular in Japanese cooking. But making the bun and cheese black? What were they thinking? Maybe this is a cultural disconnect. But burgers are a western dish so to speak. Maybe they could call it the Death Burger or Goth Burger?
You can read a synopsis of the Burger king Black Burger here.
When it comes to food and the color black – spoilage comes to mind. Think about that lost sandwich you find at the bottom of your child's school knapsack during Summer Break.  Usually fast food is what you find underneath the car seats months later. How the hell would you know if this thing was spoiled?
My black foods, which are limited, include licorice, pumpernickel bread, soy sauce, and olives. I'm sure I can think of a few others but enough said already.