A Great Month For Burgers
News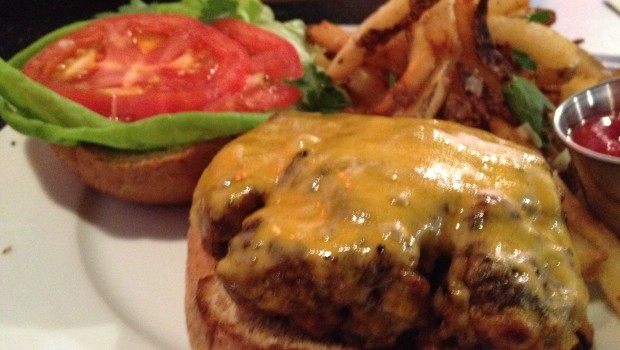 Published on February 1st, 2014 | by John
0
January 2014 Kicks off a Great Month of Burgers
While everyone was kicking off their New Years joining the local halt club or starting that sugar-free diet, some of us have been out punning the pavement in search of our next great burger.
I was lucky and fortunate enough to discover a new local restaurant headed by Chef Patrick Scot Moore at the Glen Lake Cafe in Glen Lake Minnesota. It was there I feasted on their specialty Lamb Burger – a delicious concotion of fresh lamb meat, spices and hummus.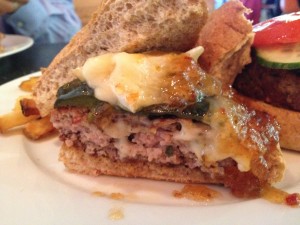 Some of you may have seen my posts and review on the burgers at Glen Lake Cafe. However the real surprise came a week later where I found myself back at the Glen Lake. It really pays to get to know the chef at your local restaurant. I ran into
Patrick right away. Our discussion quickly turned back to burgers as I was introducing one of my friends to their succulent lamb burger. Patrick asked me if I would try our another burger concept he had in mind – a veal burger with roasted poblano pepper, brie cheese, and a spicy guava jelly. Oh my word! This burger was a delicious and heavenly surprise. I must admit it's been a few years since I've had veal as I'm like most people – feeling that pang of guilt about eating a young animal. But I do have to admit the burger was a sinful and delightful pleasure.
Kicking off 2014 I also decided that I had to re-try some of my old favorites. With a tremendous craving for a burger I headed southwest to Lions Tap in Eden Prairie. Upon my arrival I engorged myself in two freshly made burgers in this historic, no-frill burger joint. I left satiated and satisfied. Well worth the journey.
Believe it or not I even had such a burger craving I ordered a burger at our local Champps restaurant in Minnetonka. The burger was solid and not bad for a chain. i usually resist the urge to have my one burger a week at a national food chain but I have to admit the burger wasn't too bad. The restaurant has jumped on the burger bandwagon and is committed to serving up the best burgers it can even though it boasts a wide and deep menu that makes achieving excellence in any cuisine a bit of a challenge.
Let's hope we continue this trend of great burgers in February and the rest of 2014!