Pats Tap Minneapolis MN Best Burgers & Gastropub
Burgers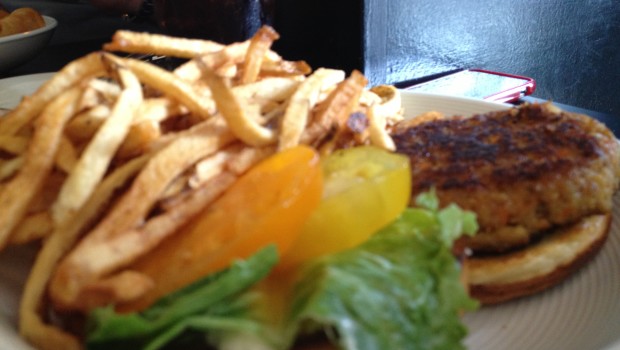 Published on August 20th, 2013 | by John
0
Pats Tap - Overview
Summary: A top gastropub in Minneapolis. A must visit, must burger experience for everyone.
Pat's Tap in south Minneapolis is one of my favorite new burger finds this year. This gastropub from founder Kim Bartmann (red Stag Supper Club) and chef Matt Gray offers great burgers and other superb fare! You'll spend a few extra dollars on these burgers but it is well worth it. This place has something for everyone from vegan to your biggest carnivore.
The burger highlight of this establishment is the bacon burger (pictured below). Unlike other burger takes on this classic, Pats Tap mixes the bacon right inside found beef from Limousin farms. The result is a burger/sausage/pork experience. An incredible concoction along with melted swiss cheese and fried crispy onions.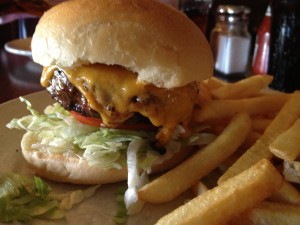 I recently took a few of my die-hard burger friends to this joint. I guess joint doesn't accurately describe this venue. While it provides a nice well kept causal environment (along with skeet ball and darts in the back), the food is anything but ordinary. Looking for high-end gastropub? This is the place. Their bar offers a wide selection of some of the most popular and upcoming local micro brews. Everything we accompanied our burgers with was a delight – from the french fries, cheese curds, fried pickles, and potato skins. All of these takes on the classic hit new highs for our group.
Another notable burger was the turkey burger (pictured above). A delicious blend of turkey, spices, and toppings. For a full look at their selections check out their extensive menu.
Another big plus for this restaurant is its LEED (Leadership in Energy and Environmental Design) rating.