Red Robin
Burgers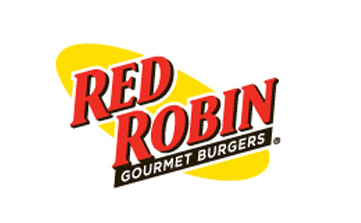 Published on August 29th, 2013 | by John
0
Red Robin - Overview
Summary: Solid burgers that also come with endless supply of steak fries
Red Robin Burger Review
I don't like to do too many reviews on burger chains but with that being said I have to give one kudo to Red Robin. This was the first burger i ever had with a fried egg on it. I can't specifically remember the year but I want to say sometime around 2006 when this establishment first opened in Minnesota. I tried the Royal Red Robin Burger upon recommendation by my server – a burger topped with Bacon, chess, lettuce, tomato, mayo, and then the coup de resistance, a fried egg.
Fried eggs on burgers has becoming a huge trend in the burger arena. I have to give much credit for Red Robin to be on the forefront of this movement. Needless to say the burger, fried egg combo has become a favorite for me. One of the differences between Red Robin and other restaurants offering the fried egg, burger combustion is that Red Robin does their fried eggs hard – meaning no runny yolk. Whereas most other burger restaurants server their eggs runny – either over-easy or sunny-side up. Either way they are all delicious culinary burger concoctions worthy of praise.
The other nice thing about Red Robin is the bottomless french fries. I also love their fries which are the steak fry variety. Thick and wide with Red Robin seasoning. There burgers also come nicely wrapped in paper similar to fast-food burger joints like Five Guys which helps keep your burger in tact while you eat it. I have to say for a chain restaurant, they do an okay job.
I'm always however a little skeptical when it comes to chain restaurants and their commitment to serving fresh, non-farmed beef. I did a little research on the Red Robin website and found this claim for their hamburger meat:
"Beef – No preservatives. No antibiotics. No hormones. No Trans fats. To create the highest quality gourmet burgers, we have to be very picky about who supplies our domestically sourced beef. We only buy USDA certified, fresh, never-frozen beef for our burgers.  Our standards for selecting the finest quality beef are high, but it takes the very best beef to create the best, most craveable burgers in the business."
Like I said, this is on their site, and we hope it's true.
While I don't often visit burger chains I do have to say they do a solid job and when you're in a pinch for a burger or you find yourself at a Red Robin you can get a decent burger from one of their variety of 24 'gourmet burgers' or you can easily create your own. They also offer chicken, turkey, and veggie options.