The Rise of Scottish Burgers
News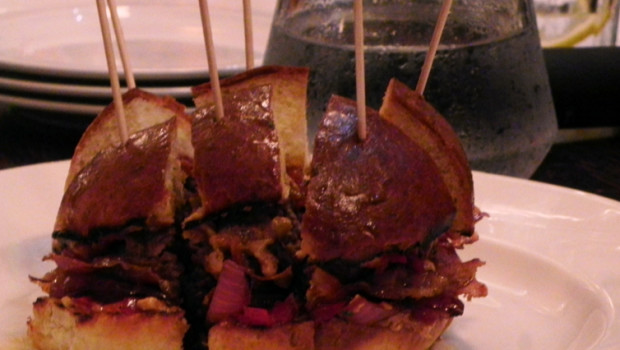 Published on October 23rd, 2014 | by John
0
If it ain't Scottish it's crap! Burgers, Battles, and Pints.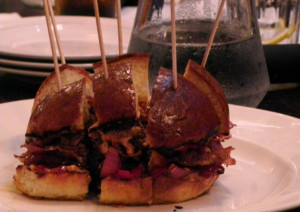 "If it ain't Scottish it's crap." One of my favorite sayings from the Everything Scottish skit from Saturday Night Live. Ten years ago you'd be heard pressed to find a decent burger in Glasgow or Edinburgh. Being the the offspring of a first-generation Scot (mother) I thought it fitting to joyfully showcase that this is no longer the case in Scottish cuisine.
It's been a few years since I've been over there so it comes as a pleasurable surprise that the land of haggis and shortbread is now serving up some delicious burgers. Unfortunately for me my last venture to Scotland was a few years back for my Grandmother's funeral (2004). Back then good burgers were non-existent so I must say it's time to go back and visit mom's homeland.
Most of my family lives in Glasgow and surrounding suburbs. My cousin Fiona, a Glasgow resident her whole life, spends quite a few of her Holidays in the States. Most of her meals out involve having a burger. I mean seriously, if the restaurant has a burger on the menu she orders it. Never mind we're in an Italian, Japanese, or Greek restaurant, the woman orders a burger! Little did she know that she was a far cry ahead of most of the Glaswegians of her time. On her last visit we spent a few days in Las Vegas where I took her to In-n-Out Burger for the first time. Whether she appreciated it or not, I preached the importance of having one of the finest 'fast-food' burgers in the world!
Back to Scotland. They just recently had their own Glasgow Burger Battle with the declared winner – Meat Hammer LTD. It was exciting to see so much enthusiasm and restaurants vying for the title of Best Burger in Glasgow.
One of the top Scottish burger bloggers is James Lees of James vs. Burger. He was one of the judges and has a popular blog/website where he continues to share the top burgers in Scotland.
Not to be outdone, Edinburgh, the capital city of Scotland also offers some great burgers as exemplified by this post by Ion Magazine naming The Top 5 Burgers in Edinburgh. I'd have to admit as I'm writing this – kicking back with a tasty burger and pint of Scottish ale is making me yearn for another trip.
It looks like it's time to get back over. As am writing this I can't believe it's been 10 years already. As of today I've been over there about 8 times but certainly  a lot has changed since. Now I can have a nice pint and a nice burger. Or maybe complement it with a nice single-malt with some of the most friendly and colorful people in the world! Okay Fiona, make up my room. It's time for a burger crawl in Glasgow!