Smashed Burgers Can Be Quite Smashing
News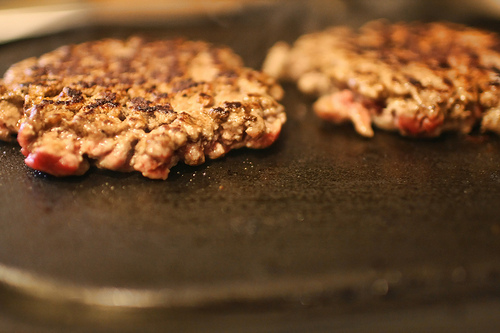 Published on April 29th, 2015 | by John
0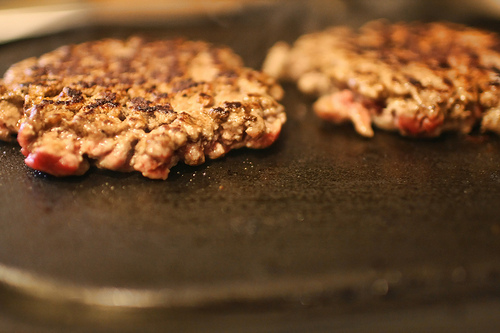 One of the top rules for making great juicy burgers is to not press down on them while cooking. The golden rule was to leave your burger alone whilst it cooks. The less you fiddle with it the better. But that rule is taking on a new form with the latest burger smashing techniques. Even a national restaurant chain has made it part of their name and differentiation in the popular burger-chain war.
But unlike pressing down on a thick beef patty while it cooks which causes vital and flavorful juices to be lost forever, the smashing technique relies on an initial smash into the pan which sears and caramelizes the patty – sealing the flavor and juice inside. This is only done once – then no more pressing. These burgers are cooked on griddles and/or caste iron pans so this technique won't work on the backyard grill. Some restaurants use custom griddles to get the best concentration of heat on the patty.
Here's a great link on how to maximize flavor by smashing your patty from Serious Eats.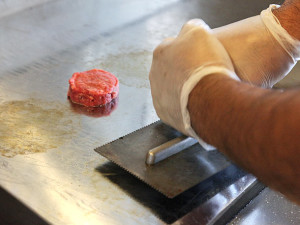 The key secret is to make sure that your pressing evenly on the 'ball' of meat. Done incorrectly creates edges of overcooked greasy meat crumbles that make you think you're eating the charcoal remnants from a deep fryer. But done well, you get that delicious crispy sear outside and juicy flavor inside.
Some of the best burger joints in the country use this technique including Minneapolis' Parlour and New York's Harlem Shake. I've noticed that these top burgers using the smash technique are double beef patties with cheese. A great way to create a nice thick and gooey burger. The smashed burgers are a bit on the small size so doubling-up with cheese makes a lot of sense. Plus you get four-sides of seared flavor.
Here's the founder of Smashburger demonstrating their technique to making burgers. Notice the use of timing, flipping, seasoning and their special equipment.
I also found this recent recipe from Epicurious for a great smashed burger. They instruct you to freeze the burger ahead of time to ensure it doesn't overcook in the middle.
So go ahead and try out this technique when you need to cook your burger inside (maybe I should have posted this when it was colder outside!). Or homemade gilled burgers aren't your fancy. And discover the magic of a nicely seared smashed burger.