The British Burgers are Coming! The British Burgers are Coming!
News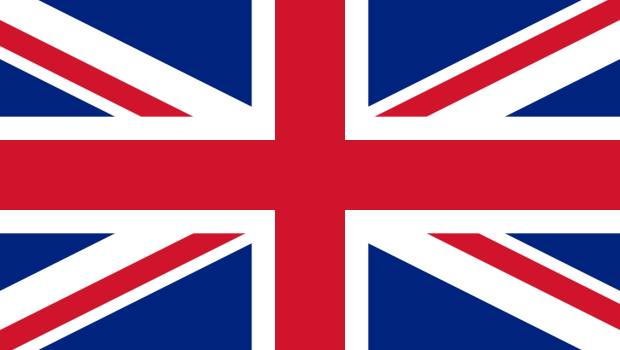 Published on September 9th, 2015 | by John
0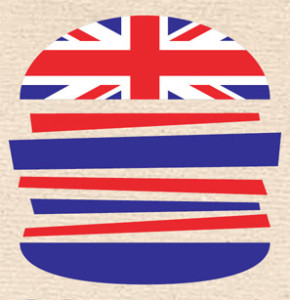 I can confidently declare that the burger has truly arrived for our friends across the 'pond' as  United Kingdom's National Burger Day was celebrated this past August. It's estimated that over 100 million burgers a year are consumed in the UK making it one of the most popular foods in the country. As the son of a first-generation Brit, I'm thrilled to see my Mother's homeland embrace the burger in such fine fashion. As numerous burger joints continue to spread across the British Isles, young and old, can finally enjoy the proper form of the American hamburger – after years of suffering mass market produced burgers by the ever-so-evil burger conglomerates. Or the original UK burger joint – Wimpy's. Whose name aptly describes its meanderings in the burger biz.
With so many boutique burger joints popping up, citizens of the United Kingdom are now partaking in what we Americans have experienced for years – the glorious consumption of original, fresh-made burgers – cooked to perfection.
The social media outlets abound with daily specials, original creations, over-the-top burgers and informed food critics alike. Some of my favorites include James vs. Burgers who blogs about the best burger joints in Glasgow. And there's Nick from Hamburger Me who has done extensive coverage and reviews of London burgers. Even outside of National Burger Day you can find major local cities having their own best burger lists and contests in such places as Edinburgh, Liverpool, and Manchester.
It's not a surprise that our Anglo-Saxon friends are producing top-notch burgers. Great Britain is home to numerous cattle breeds that are the hallmark of some of the finest meats in the world including the Aberdeen/Scottish Angus, Heredfordshire, Red Poll, Shorthorn, and British White. Most beef cattle raised in the world can trace its ancestry to British breeds. For example, Aberdeen Angus was cross-bred with Longhorn cattle and is now what's commonly known as Black Angus. The traditional and scrumptious Roast Beef and Yorkshire Pudding, a common English meal consumed on Sundays and Holidays, is a testament to the tradition of fine meat for both the commoner and gentrified consumer.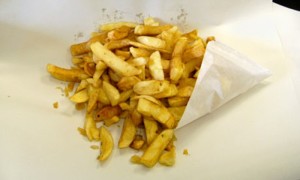 Let us also not forget the french fry; locally known as chips. This culture has elevated the pomme de terre to extreme measure – the thick double fried sliced potato. My purest culinary memory on my first stay in Scotland was a post-cinema visit to a local fish and chips shop on Argyle Street in Glasgow. My grandfather handed me a hand-rolled paper cone full of hot steamy chips. My cousin then doused it with malt vinegar followed by heapings of salt. The vinegar mixed with the heat of the chips created powerful fumes that nearly knocked this eleven-year-old on his wee tush; but one taste of these marvels of potato and lard and I was hooked for life.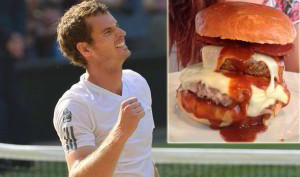 The UK has not only embraced the burger they've adopted it and then some. When Andy Murray won Wimbledon in 2013 and became the first British male to win the coveted title in 77 years, Solita Restaurant in Manchester, England, celebrated his victory with the aptly named – "Andy Murray." The burger was made using all Scottish ingredients. A 6-ounce patty of Aberdeen Angus beef with deep fried haggis, bacon, cheese – then topped with whiskey and Irn Bru sauce.
There's nothing more Scottish than haggis, whiskey, and Irn Bru (pronounced Iron Brew). For those unfamiliar with haggis it's a traditional Scottish dish made with a sheep's liver, heart, and lungs minced with onion, oatmeal, suet, spices, and salt; which is then encased in the animal's stomach as a natural casing. I've had it a few times and I must say it's one of those dishes that I can only deem as bearable. It's like having a root canal or colonoscopy. You dread the experience but after you get through it you're like, "Well it could have been worse." Some Scots love it but most simply ignore it and laugh at the Yanks trying to choke it down while sipping single malt whiskey in feeble attempts to act "Scottish."
The English who have a sense for the macabre memorializing heinous subjects such as the notorious Mr. Hyde, Jack the Ripper, and Sweeny Todd have also managed to incorporate the most hideous of evil into burger fare. Last year in anticipation of the opening of Season 5 of the Walking Dead, London-based food creatives Miss Cakehead and London chef James Thomlinson created a burger that allegedly tastes like human flesh. Much like their American counterparts, these Brits had to create the most outlandish burger experience we've seen for a while. I'm afraid some things just shouldn't be done.
Astonishingly, the British have accepted the casual nature of burgers. This, the culture where sandwiches are often eaten with knife and fork. I remember when I was a sophomore in college attending school in London, eating a sandwich with my hands in a local pub; the button-up, 50-something gentleman across from me in severe suit and tie gave me such a look of disgust you'd imagine I was picking my nose at the table. But like many traditions the casual culture has seeped into the most formal of society. Now that Prince Charles has remarried Camilla; naked pictures of Prince Andrew abound; the Chunnel connects the once hated enemies of the Hundred Year War; the Euro replacing English Sterling; and aging English footballers heading off to the MLS to finish their careers – the Brits have shed their stiff upper lips for the global experience.
But I still imagine a country where women wear large fanciful hats at weddings and men waistcoats. And needless to say, anytime a grown man can wear a kilt he should – underwear optional of course.
So it's down the frog and toad for a pint, a dram of whiskey, and a brilliant burger with your mates. Cause when Bob's your uncle and Frannie's your aunt, life is smashing.
Cheerio!