Parlour Bar – A Best Burger in Minneapolis
Burgers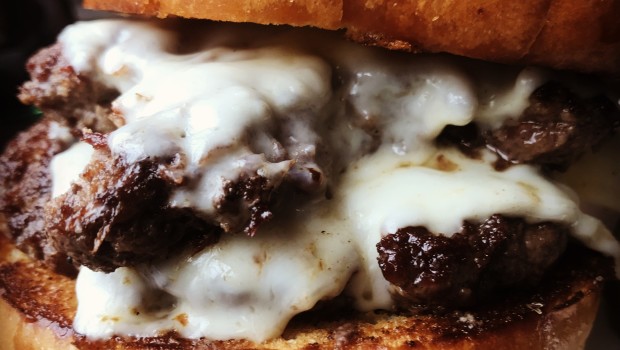 Published on March 3rd, 2015 | by John
0
Parlour Burger
Summary: Top - Must Try Burger
If you haven't had this burger in the North Loop of Minneapolis, then I suggest you jump in your car and head straight down to Washington Avenue. Raved about by local critics and foodies, this burger lives up to all the hype.
The Parlour Bar is located right underneath Borough (boroughmpls.com). It doesn't open until 5:00pm on weekdays so I suggest you get there pronto as this place is visited by many a local and hipster for one of the best burgers in Minnesota.
The Parlour Burger is also served at lunch and brunch at Borough.
It's unassuming nature may trick you into thinking this is just another ordinary burger whose flavor will be enhanced by the well-crafted drinks at Parlour but you will quickly dismiss that notion as your taste buds meet the mecca of beef, bun, and cheese.
Two beef patty grinds of sirloin, ribeye, and brisket are combined with melted American cheese on a well-grilled egg bun creating a sumptuous creation that will cause you to nary a glance at the side of homemade ketchup.
The fries are just as splendid as the burger – home cut, cooked perfectly with just the right amount of salt. Don't even think about using the ketchup on this burger – save it for the fries. Go with a loved one, order two well-crafted drinks, two burgers and one side of fries. The best date ever!