Venison Burger at 6Smith – Wayzata MN
News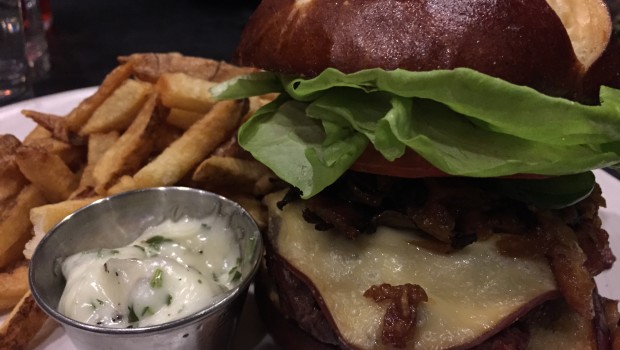 Published on November 24th, 2014 | by John
0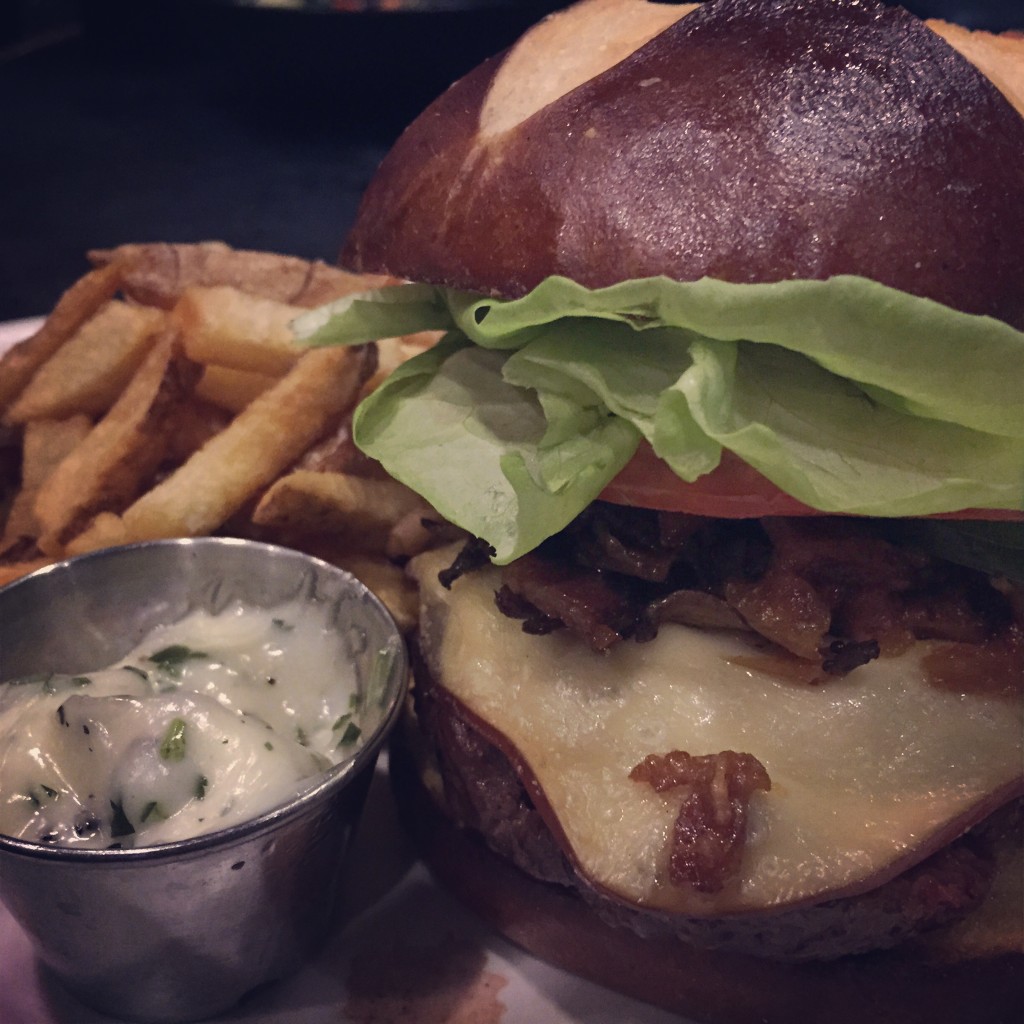 I was a bit let down by this burger. For $17 I expected a better balance of burger. The burger advertised on the menu listed:
Venison patty, bacon, oyster mushrooms, Gouda, onions, jalapeño on a pretzel bun.
Ours came with raw red onion thinly sliced including tomato and lettuce. I think the missing part of this burger was actually the pretzel bun. A bit too much bun for the burger making it too ready and losing the flavors inside.
Burger wasn't too moist which is a risk with a leaner meat like venison. Adding a bit of fat could have helped it out. Like I said for a $17 burger I was expecting something more memorable. For this one I give it a meh!
But with that said I think we need to go try out their Fat Burger and give this place a second chance.