May is National Burger Month
News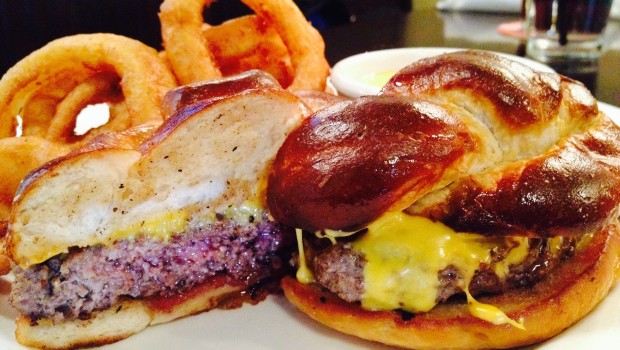 Published on May 4th, 2014 | by John
0
Plenty of Burger Happenings for National Burger Month this May 2014
If you're a burger enthusiast then May is your month. We're already four days into National Burger Month and plenty of states, cities, venues, and restaurants are offering up additional fun and fare to those who love their meat between a bun.
For local Twin Cities residents there's the inaugural Twin Cities Burger Battle on May 17. As of this writing I'm aware of three new 'burger joints' that have recently opened in the Twin Cities. JL Beers of North Dakota recently opened shop in North Minneapolis. The founders of Eat Shop in Plymouth just opened Digbys over by Rosedale. And last but not least The Suburban in Excelsior MN just opened last week. I had the opportunity to try out a burger at The Suburban but have yet found time to write up a review.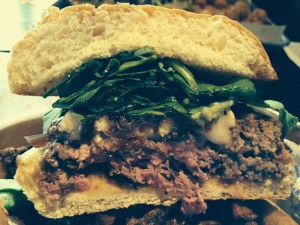 Of course all three of these restaurants come with a wide variety of micro-brews and other culinary offerings. My hope is to have visited each of these establishments in May partaking in a burger and pint.
Some restaurants have taken aggressive promotional tactics in honor of National Burger Month by offering new creations and daily or weekly burger specials. One of the more noted is Iron Hill Brewery in Lancaster, Pennsylvania grilling up 31 unique burgers for each day in May. Now that's dedication!
And many a burger festival and battle ensues for national Burger Month including the New York City Burger Week from May 1 through May 7. The Mayfair at Harvard Square in Cambridge, Massachusetts includes some top both burger joints, beer, games, and events. Burger Showdown in Tampa Bay, Florida.
Other burger news and highlights include the winner of best burger Iowa – Brick City in Ames.
I find it odd that May ids Burger Month in that most of us know that beach season is just a few weeks away and are desperately trying to lose a few pounds so take care to enjoy with care and maybe hit the gym a few more times.
There's plenty to do this month for National Burger Month so check your local listings, Yelps, Twitter Feeds, etc. for the burger specials and showdowns in your area.