Twin Cities Burger Scene
News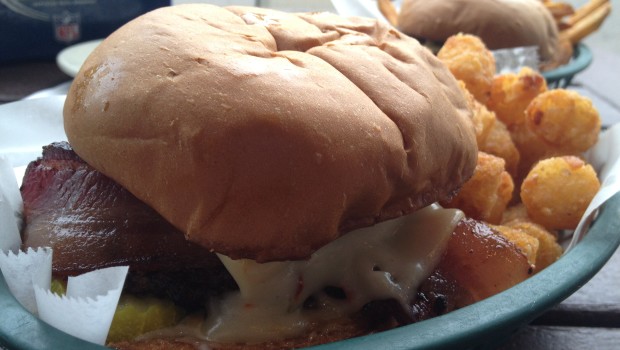 Published on July 2nd, 2014 | by John
0
Obama visits Matt's Bar & Top Peanut Butter Burgers in the Twin Cities
Since the Twin Cities is the home to the Jucy Lucy, it's no wonder that the Minneapolis – St. Paul metro area continues to push the burger envelope.
City Pages just released the Top Six Peanut Butter Burgers in the Twin Cities. I can vouch for the Jiffy Burger at Blue Door Pub. When you think about it peanut sauce and meat are a highly popular combination is Asian cuisine. Putting it on a burger (with Bacon) is a great variation. Great to see the burger innovation even when it appears a little whimsical. Looks like I've got five more peanut butter burgers to test!
Twin Cities burger joint Matt's Bar gained additional recognition nationwide when President Obama stopped there for lunch last week to enjoy a Jucy Lucy and speak with the locals. A few of the local news media tried to stir up the Jucy (Juicy) Lucy debate on who's better Matt's or the 5-8 Club. In our minds why pick when you can easily enjoy both on a Jucy Luck burger run.